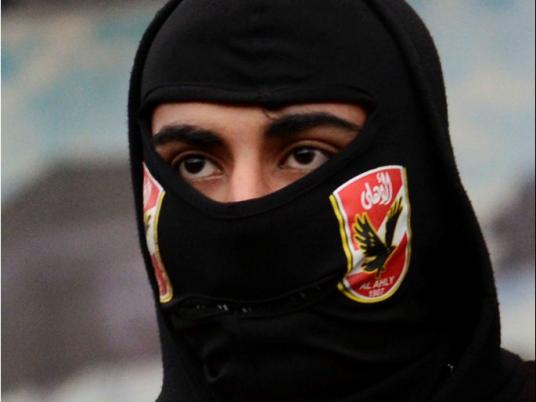 Families of defendants sentenced to death in the Port Said football massacre case attempted to storm the area of the Port Said prison where their sons are incarcerated, Saturday morning, in protest of a Cairo court's ruling the same day.
A Cairo court had sentenced 21 defendants to death for the killings of 72 Ahly football fans in the aftermath of a match with Port Said's Al-Masry club in February 2012. The ruling for the rest of the 75 defendants is set for 9 March.
Police fired tear gas to disperse the families of the defendants and ultras supporting Al-Masry who had gathered around the prison in Port Said.
Families heard rumors that their sons were being taken away from the prison, but Ibrahim Soliman, the head of the Port Said prison, attempted to calm them and assured them that there were no plans to transfer them.
Other defendants' families and ultras blocked the main Mohamed Ali Street leading to the Port Said Governorate headquarters, while another group blocked the gates of a major textile industrial complex that employs about 20,000 workers.
The tension in Port Said contrasted sharply with the scene near the Ahly Club in Cairo, were ultras erupted in cheers following the verdict.
Families of those killed in the violence expressed happiness with the ruling. "I only got my son's rights today," said the mother of Islam Mohamed, who was one of those killed last February. Mohamed's mother, who had gathered alongside the Ultras Ahlawy in Cairo ahead of the verdict, thank the group for its support. "If it wasn't for the ultras, we wouldn't get that ruling," she said.
"Today, the families of the martyrs can sleep comfortably," said the mother of Hamou Taha, another victim. "Today is the wedding of my son."
However, some of the Ultras Ahlawy were not as excited, claiming that the verdict was merely an attempt to calm the political situation after a wave of protests against Muslim Brotherhood rule during the second anniversary of the 25 January revolution.
Edited translation from Al-Masry Al-Youm.