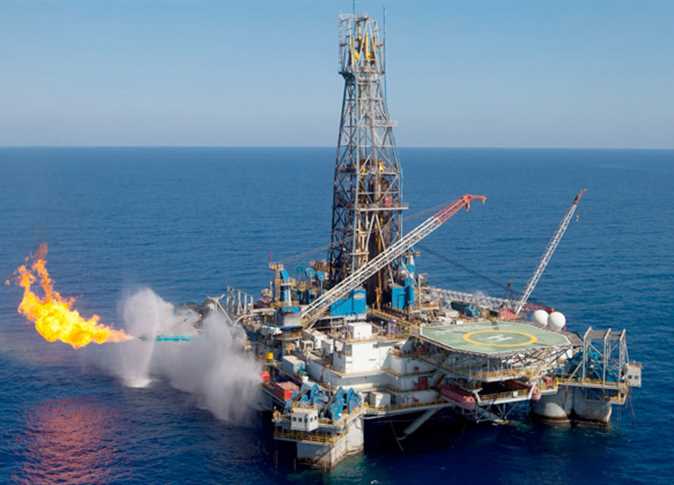 The Egyptian Petroleum Ministry is currently accelerating development for the Zohr natural gas field's production in order to reach the maximum production target of 2.7 billion cubic feet per day in 2019.
The Egyptian Petroleum Minister Tariq al-Mulla inspected the work stages in the field during a visit to the Port Said governorate on Tuesday.
In a statement on Wednesday, Mulla said that the current production of the Zohr field has tripled since the beginning of its production in December, reaching reach more than 1 billion cubic feet per day.
He added that it is planned to add another billion cubic feet before the end of this year, which along with other gas projects will contribute to achieving the self-sufficiency of natural gas goal by the end of 2018.
Mutta stated that the Zohr field is a bright sign in the history of the Egyptian gas industry. It represents a model for creating a climate attractive to more investments in research and exploration for gas in adjacent areas in the deep waters of the Mediterranean, increasing the production and reserves of Egypt gas.
He added that the field is also a milestone in the history of the Egyptian oil companies working for the project, due to the implementation of a huge volume of work.
During the visit, Mulla listened to a review regarding the volume of work achieved since the field's discovery in August 2015 and the beginning of its operation with the first phase of the project at the end of 2017. He also reviewed the work carried out to complete the second phase of the project.
At the end of the visit, the Petroleum Minister met with workers at the field and had Iftar (Breaking fast) with them and congratulated them. He also thanked the Egyptian oil workers and companies involved with the project for their outstanding results.
Italian gas company Eni announced earlier this month that it has begun operating its third production unit in the gas field. The move will bump production to 1.2 billion square feet daily which is equivalent to 200 thousand barrels of oil, according to a press release by Eni.
The new unit is a step on the road of Eni's goal to reach 2 billion square meters daily by the end of the year, and 2.7 billion square meters daily by 2019.
The Zohr field currently produces 30 trillion square feet of gas, decreasing Egypt's imports. The Zohr gas field was discovered in Egypt in 2015 by Eni and is the largest natural gas spot ever found in the Mediterranean.