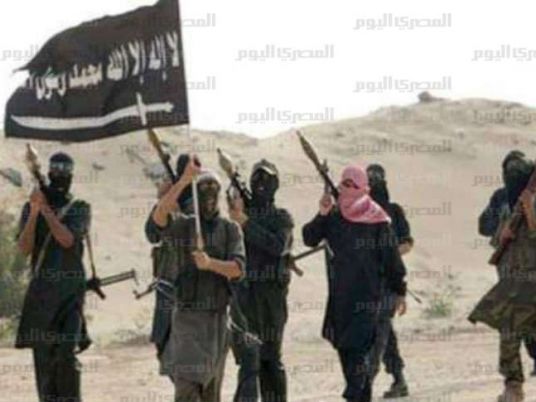 Ansar Bayt al-Maqdis announced on Sunday the death of six of its elements during a confrontation with police late last week in Arab Sharkas village in Qalyubia.
The Interior Ministry announced on Wednesday the death of a military brigadier and a colonel as well as six gunmen while police and military troops raided a hideout that was used by a cell affiliated to the group, which carried out bloody attacks against security troops over the past three months.
In a statement published on a jihadi website, the group mentioned names of the six victims and said that they were killed during the confrontation at Arab Sharkas village.
The group also posted photos of its killed elements including one of a young man who the group said was the son of one the elements killed in the raid.
The statement added that the men were wearing explosive belts during the confrontation with security personnel, who the group described as 'enemies of God.'
The statement also indicated that the elements had explosives during the clashes, which lasted for more than seven hours.
Edited translation from AFP and Al-Masry Al-Youm