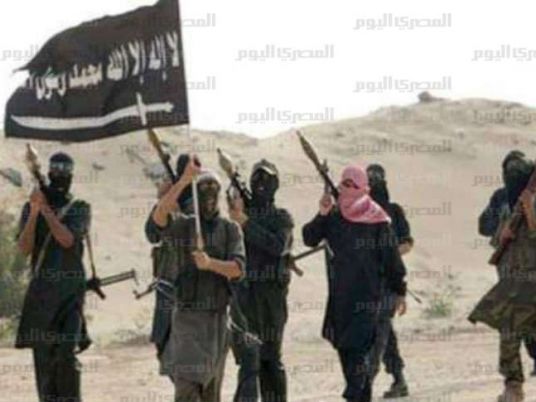 The Sinai-based jihadi group Ansar Bayt al-Maqdis has claimed responsibility for the attack against a Beni Suef police checkpoint, which took place on Thursday morning and led to the death of five people and injured two others.
The group said, in a brief statement on their Facebook page attributed to it that, "the Almighty God has enabled our brothers, the Mujahideen, of targeting a checkpoint in Beni Suef, a den of treason and crime. Five people were killed and two injured, in an effort to cleanse Egypt of all traitros and criminals."
The group had recently claimed responsibility for several bloody attacks against the security services, the last has been the bombing that rocked the Daqahliya Security Directorate in Mansoura and led to the death of 16 people and the injuring of 132 others, in addition to the attempted assassination of Interior Minister Mohamed Ibrahim last September.
Edited translation from Al-Masry Al-Youm