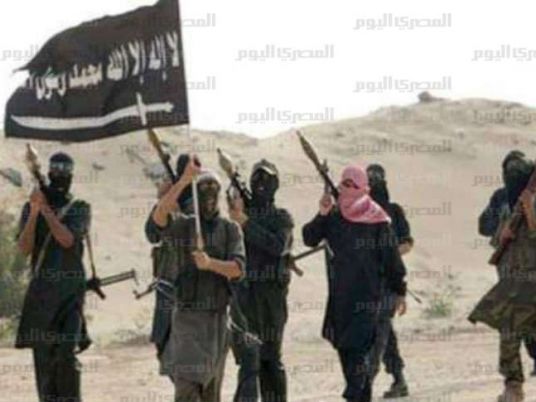 Ansar Bayt al-Maqdis claimed responsibility Sunday for a helicopter crash in North Sinai on Saturday.
Five military personnel were killed when a military helicopter crashed in the Sinai Peninsula Saturday, AFP reported in breaking news, quoting medical sources.
The statement attributed to Ansar Bayt al-Maqdis said they targeted the aircraft using a missile near Sheikh Zuwayed, Saturday, killing the crew.
The statement also claimed responsibility for an attack on a camp using shells in al-Zohour neighborhood in Sheikh Zuwayed, as well as an attack on three security checkpoints on Sunday morning using a RPG.
The group clashed with security forces around al-Joura Airport and killed a soldier at al-Kharouba checkpoint, according to the statement.
The statement mentioned that another group dubbed Agnad Misr (Egypt's Soldiers) carried out a bombing that targeted a police patrol belonging to al-Talebeya Police Station in Cairo. It apologized for claiming responsibility for recent bombings in Cairo by mistake, saying confusion occurred because Agnad Misr operated in the vicinity of Ansar Bayt al-Maqdis's activity in Cairo.
The statement said Agnad Misr carried out a bombing on Friday near a metro station in Cairo and that each group carried out an operation against Talebeya Police Station.
Edited translation from Al-Masry Al-Youm