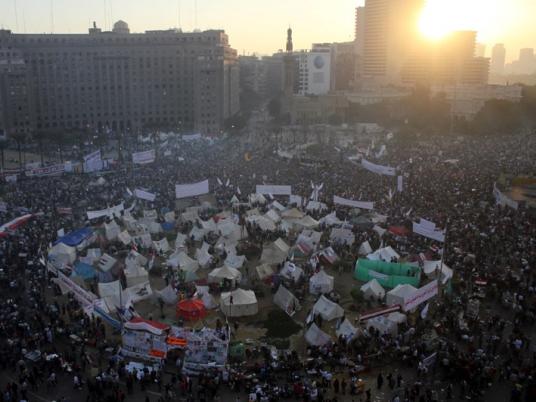 Groups of rights activists have said that they will increase their efforts during Tuesday's protests to stop sexual assaults and harassment targeting women in Tahrir Square.
An initiative called "Op Anti-Sexual Harassment/Assault" said on its Facebook page that more groups of young activists will work together to deter sexual attacks against women in the square and the surrounding streets.
They added that volunteers and non partisan activists will be in the square ready to confront frequent assaults against women.
Incidents of sexual assault were commonly reported during protests in and around Tahrir Square during the transitional period, but recently attacks have risen significantly.
Last month, a mob of about 300 young men sexually assaulted three women near Tahrir Square before other protesters managed to rescue them from the mob.
In October, during the Eid al-Adha holiday, police said that they received more than 1,000 reports of verbal and sexual harassment across Egypt, typically taking place in public places, malls, movie theaters, beaches and squares.
According to a 2008 study published by the Egyptian Center for Women's Rights, 83 percent of Egyptian women and 98 percent of foreign visitors experienced one or various forms of harassment in Egypt.