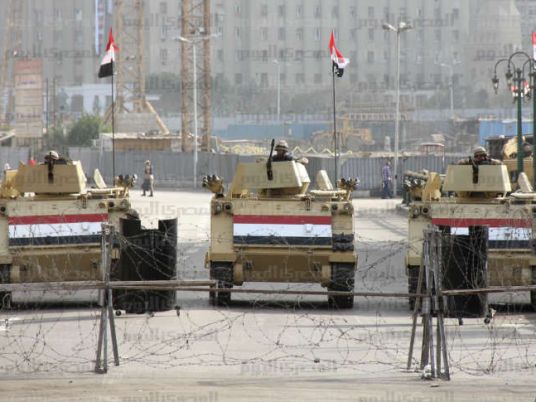 April 6 Youth Movement called for a protest in Tahrir Square on Friday 5 December to denounce the "return of the old regime against which Egyptians revolted," according to the movement's Facebook page.
"The corrupt despotic regime against which Egyptians have revolted is back, but martyrs are not," read the description of the event page.
"We call on each one who believes in the principles and objectives of the January great revolution against the regime of deposed [Hosni Mubarak] to return once again to the square," the movement added.
Among participants, according to the event page, are the Democratic Front of April 6 Youth Movement, Revolutionary Socialists, Youth for Justice and Freedom, Student Resistance Movement, Strong Egypt Party and Dostor Party.
Two protesters were killed as security forces dispersed protests against Mubarak's acquittal on Saturday evening in Abdel Moneim Riyad Square, near Tahrir Square, according to the Health Ministry.