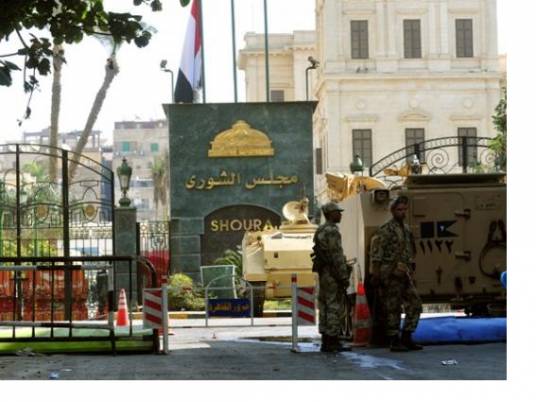 Cairo security services, in collaboration with the National Security Agency, arrested activist Mohamed Adel during a raid of the Egyptian Center for Economic and Social Rights early Thursday.
Adel is a member of the April 6 Movement's politburo. He was arrested in accordance with a prosecution decision based on his involvement in incidents at the Shura Council and elsewhere.
Adel was one of six people arrested at the civil rights center, where he does freelance work.
Shura Council clashes occurred late November as activists condemned the approval of a new law regulating the right to protest, as well as proposed articles in the new constitution that maintain the military's right to prosecute civilians.
The movement's founder, Ahmed Maher, was also arrested for his participation in protests in front of the Shura Council, and was supposed to be released on 1 December, but his detention was extended. The April 6 Movement has expressed their frustration with what they said were violations against Maher.
Edited translation from Al-Masry Al-Youm