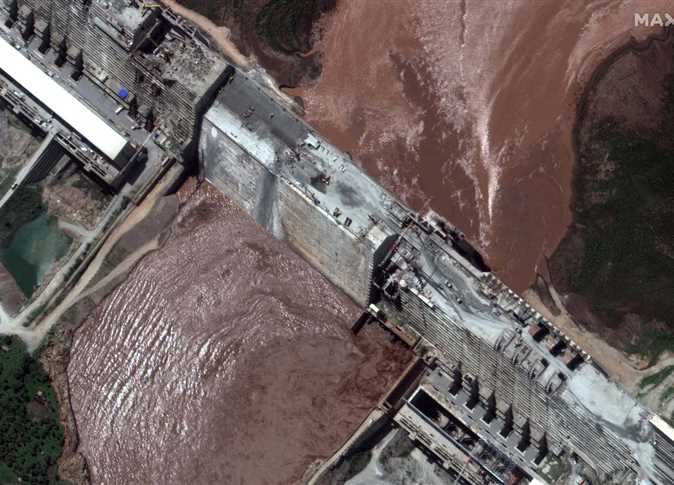 The Council of the Arab League will hold an extraordinary meeting in Doha involving various foreign ministers on Tuesday to discuss developments on the Grand Ethiopian Renaissance Dam (GERD) issue.
The Assistant Secretary-General of the Arab League Hossam Zaki said that this extraordinary meeting is being held at the request of Egypt and Sudan on the sidelines of the consultative meeting of Arab foreign ministers scheduled to be held in Doha on Tuesday.
Egypt and Sudan stressed Wednesday the importance of coordinating efforts at international levels to push Ethiopia to negotiate seriously, in good faith and with real political will in order to reach a comprehensive, just and legally binding agreement on filling and operating GERD, after the negotiations sponsored by the African Union reached a dead end because of Ethiopian intransigence.
An Egyptian delegation comprising Foreign Minister Sameh Shoukry and Minister of Water Resources and Irrigation Mohamed Abdel-Aty held talks in Khartoum on Wednesday with Sudanese Minister of Foreign Affairs Maryam al-Sadiq and Minister of Irrigation and Water Resources Yasser Abbas with the participation of technical and legal experts from both sides. The talks took place in a friendly and positive atmosphere.
A joint statement after the meeting stated that the consultations focused on the developments of the GERD issue, as the two parties agreed on the serious risks and dire effects of the unilateral filling of GERD.
They stressed the importance of concerted international efforts to reach a settlement for GERD crisis that takes into account the interests of the three countries and achieves their common interests.
The Egyptian Minister of Irrigation said that the current path of negotiations on GERD under the auspices of the African Union will not lead to significant progress, and that Egypt and Sudan demanded the formation of an international quartet led by the Democratic Republic of Congo, with the participation of the United States, the European Union and the United Nations, to mediate between the three countries.
Abdel-Aty added that the negotiations must be effective and serious to maximize their chances of success, especially with the negotiations reaching a stage of stagnation as a result of the Ethiopian intransigence, stressing that Egypt and Sudan will not accept the unilateral act to fill and operate the Ethiopian dam.
He affirmed Egypt's keenness to complete the negotiations to reach a just and binding legal agreement for all that meets the aspirations of all countries in development, while emphasizing Egypt's constants in preserving its water rights and achieving benefit for all in any agreement on the Renaissance Dam.
Edited translation from MENA