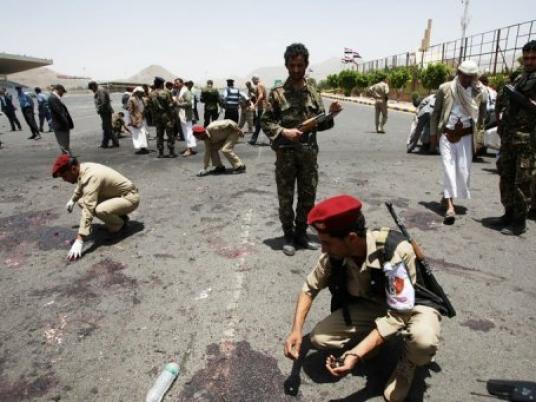 The Arab Spring uprisings have given Al-Qaeda new arenas in which to rebuild, increasing the chances of home-grown terrorist attacks in Britain, the head of its domestic intelligence warned Monday.
Instability in the region had created "a permissive environment for al Qaeda", Jonathan Evans, director general of MI5 said in a lecture in London on Monday.
There was evidence British "would-be jihadis" were travelling in search of training and opportunities for militant activity, he added.
"Some will return to the UK and pose a threat here," he said. "This is a new and worrying development and could get worse as events unfold."
"We will have to manage the short-term risks if there is to be a longer-term reward from the Arab Spring," he added.
Al-Qaeda influence was shifting away from Afghanistan and Pakistan and towards Yemen, Somalia and the Sahel, said Evans.
"We appear to be moving from a period of deep and focused threat to one where the threat is less monolithic but wider," he added.
In 2005, four home-grown militants killed 52 people in coordinated suicide attacks on London's transport system.
The security chief also highlighted the "astonishing" rise in criminal and state-backed cyber-attacks on the state and on British businesses.
One attack had cost a listed company 800 million pounds (US$1,246 million) in potential revenues, he revealed.
"Vulnerabilities in the Internet are being exploited aggressively not just by criminals but also by states," he said. "The extent of what is going on is astonishing.
"This is a threat to the integrity, confidentiality and availability of government information but also to business and to academic institutions," he stressed.
With London hosting the Olympic Games in July and August, security has become an increasingly important issue in Britain.
Evans acknowledged the threat, but added: "The Games are not an easy target and the fact that we have disrupted multiple terrorist plots here and abroad in recent years demonstrate that the UK as a whole is not an easy target for terrorism."