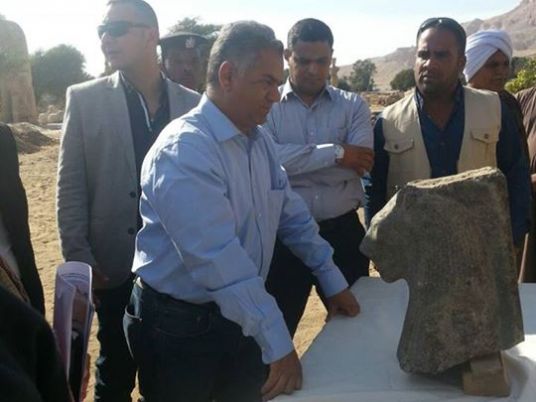 Antiquities Minister Mamdouh el Damaty announced that archaeological storehouses that go back to the Ramesside Age (19th and 20th Dynasties) were discovered in Sharqiya.
The storehouses, which grouped clay potteries, were discovered by the archaeological mission of Egypt Exploration Society in cooperation with the Antiquities Ministry.
In statements on Friday, the Minister said that the mission managed to discover circle-shaped clay structures which might be used as silos to store grains.