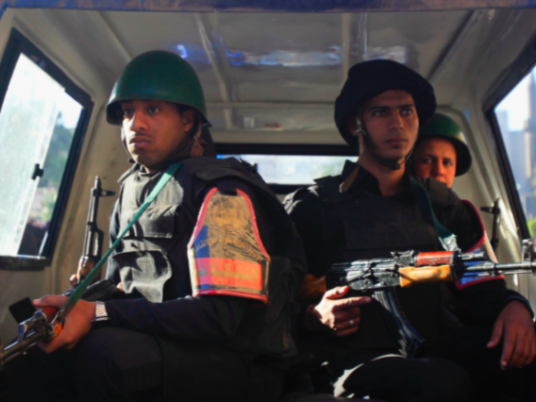 At midnight on Monday, using two vehicles, anonymous militants approached a moving security parade on the ring road near Nasr city in Cairo; the militants abruptly opened fire against it and fled the scene.
The Cairo attack came while Egypt is under a three-month emergency state that followed two deadly attacks targeting two Coptic churches located in Egypt's cities of Tanta and Alexandria that resulted in the death of nearly 46 persons.
According to a statement released by the Interior Ministry, the shooting of policemen by militants in the parade resulted in the death of two police officers and one non-commissioned police officer.
Moreover, the shooting led to the injury of another five policemen who were part of the moving security parade. The statement said that all the dead officers and injured had been transferred to the nearest hospitals.
Since the end of 2016 and up until now, several similar, small-scale militant attacks have taken place in Cairo or in nearby cities, where policemen in moving parades or fixed checkpoints have been subjected to direct shooting or blasts using Improvised Explosive Device (IED) attacks.
Despite the remarkable military activity of the IS affiliated group 'Sinai Province' in the Sinai Peninsula — that includes several attacks against army and police checkpoints there — the group has not claimed responsibility for the aforementioned limited-scale militant attacks against police members and checkpoints in Cairo and Giza.
Instead — and on a regular basis — two little-known militant groups have claimed responsibility for such attacks; they have even broadcast video footage of some of these operations as a proof of their responsibility.
These two groups are entitled 'Hasm' and 'Lewaa El Thawra'. The Interior Ministry said that these groups are affiliated to the outlawed Muslim Brotherhood (MB) group.
Recently, the Interior Ministry performed raids against group-affiliated members to arrest them. However, some of them were killed following mutual shooting.
The group of 'Lewaa El Thawra' surfaced in media outlets when it claimed responsibility for the October 2016 assassination operation that targeted the Egyptian army's ninth armour division's Major Adel Ragaai and led to his death in front of his residence near new Cairo.
Moreover, the group released several video messages that contained scenes from militant attacks they committed against police checkpoints or members, whether in Cairo or in nearby cities such as Menufyia governorate.
Messages included in this group's videos said clearly that these attacks were in response to the current regime's betrayal of the people's aspirations for the 25 January Revolution; also that operations are in retaliation for the killing of MB leading figures, such as Mohamed Kamal, who was killed in a shoot out during a security raid, according to Interior Ministry's narrative.
The MB is believed to be in relation with these two militant groups, due to the mention of Kamal's name and other MB members who have been killed in similar raids. In addition, the videos highlight the fact that militancy will be ongoing as a response to massacres that took place when the sit-ins in Rabaa Al-Adaweya and Al-Nahda squares were violently dispersed in 2013, following the ouster of Morsi.
Similarly, the 'Hasm' group adopted a comparable ideology to 'Lewaa El Thawra', through which it carried out assassination operations against a number of police force members in Cairo and other Delta governorates for the same motives.
The two aforementioned groups' declared ideologies through their videos messages indicate a clear differentiation with 'Sinai Province', in that its ideology is based on non-admitting the Egyptian revolutions nor democratic rule.