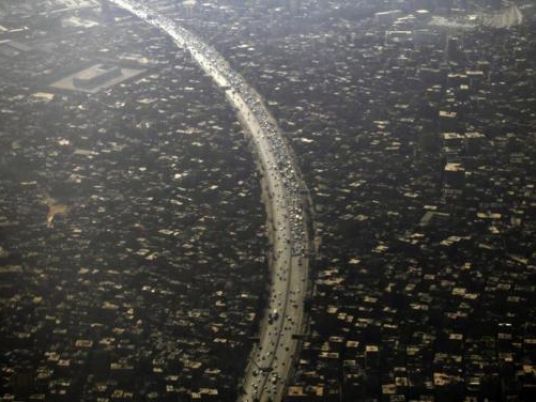 Deputy Governor of Cairo for the northern region Major General Ahmed Deif Saqr has announced that the Armed Forces will start implementing a project to connect the Cairo-Alexandria Desert Road with Nasr City within a few days. The link will be made through a bridge passing by the Road al-Farag corridor, the Abu Wafia bridge, al-Zawya al-Hamra, Hada'eq al-Qobba, Heliopolis and the al-Fangary bridge.
The governorate has already prepared the land for the project, barring one section where a leased hall is located, which needs to be removed. Saqr added that the governorate has offered the leaser an alternative place.
The governorate will hand over the land to the Armed Forces in order to implement the project, he said.
The new road is part of a larger project dubbed the Regional Ring Road around Greater Cairo. The project aims to solve the traffic congestion crisis, reduce accidents and encourage commerce, as well as agricultural and industrial and tourism.
Edited translation from Al-Masry Al-Youm