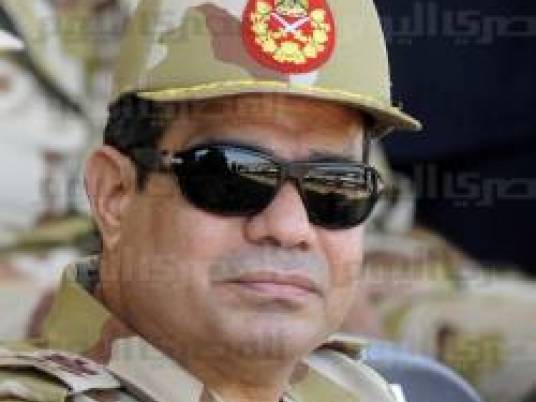 The Egyptian army threatened Monday to take over power if political forces failed to reach consensus over the future of the country.
A spokesperson for the General Command of the Armed Forces, speaking in an audio statement broadcast by state television, gave all political groups in Egypt a 48-hour grace period to respond to the demands of the people.
The army reiterated its "call that the demands of the people be met and gives [all parties] 48 hours, as a last chance, to take responsibility for the historic circumstances the country is going through," the statement, read out on television, said.
"If the demands of the people are not met in this period…[the army] will announce a future roadmap and measures to oversee its implementation."
The statement praised Sunday's protests against the rule of the Muslim Brotherhood and President Mohamed Morsy.
On June 23, Defence Minister Abdel Fattah al-Sisi said that the moral responsibility of the army towards the people compels it to intervene and prevent the country from sliding into a dark tunnel of conflict, internal strife, criminality and treason.
This responsibility demanded the army save Egypt from the possibility of becoming a failed state.
He has also called on all political forces to reach a formula of understanding and genuine reconciliation to protect Egypt and its people.