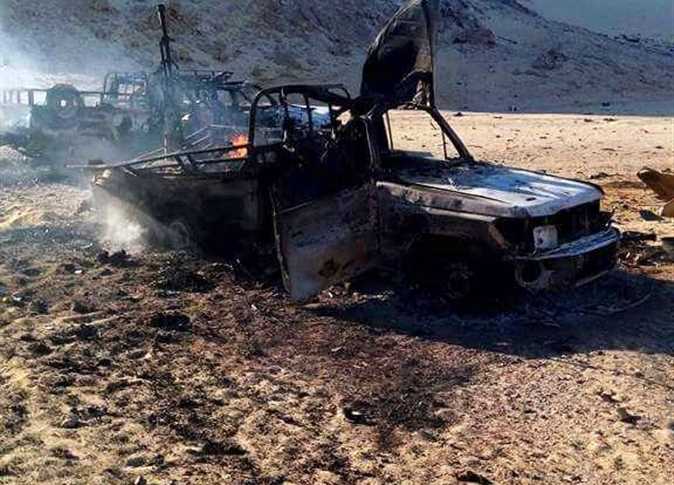 The Armed Forces announced on Wednesday they had completed the final assault mission to eliminate all the terrorists involved in the October 20 Wahat clash, killing 16 policemen.
The Armed Forces reported the first airstrike Wednesday against the terrorist members, west of the city of Fayoum. 
The statement noted that security forces would continue to comb desert routes in the vicinity of the operation.
The Egyptian Air Force carried out the second and final round of airstrikes Monday, targeting the militants' hiding spot, according to a statement released by the army's official spokesperson.
According to the statement, the hideout was tucked away in the mountainous area west of the Fayoum governorate, close to Wahat road.
The airstrikes led to the destruction of three four-wheel drive vehicles loaded with a large cache of weapons and explosives, as well as the deaths of an unspecified number of militants, according to the statement.
On October 20, at least 16 policemen and 15 militants were killed in a confrontation that took place during a police raid of a staging point for the militants based inside the al-Wahat al-Bahariya area situated between Giza and Fayoum governorates.
The police failed to arrest the militants due to a loss of communication inside the desert area where the militants were located. The security forces received help from the Air Force during the confrontation.
The police raid failed to achieve the initial goal of arresting the militants.
Edited Translation from Al-Masry Al-Youm