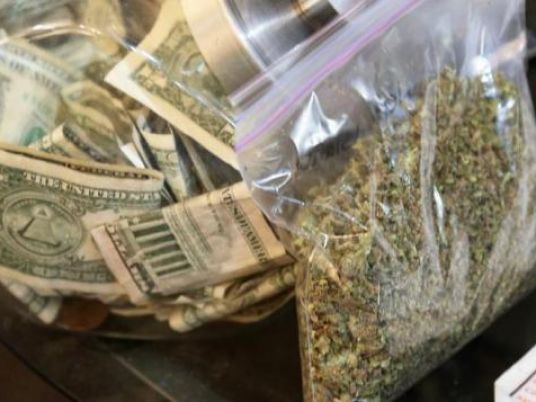 Sharqiya security services arrested on Saturday a man found to be in possession of a weapon and 10 kilograms of marijuana.
The man, believed to have the intention of selling the illegal substance, was found to be unemployed and already holding a criminal record.
Sharqiya security chief Reda Tabliya was notified about the arrest, and prosecution will conduct further questioning of the offender.
Egyptian security forces periodically intercept attempts to traffic large amounts of marijuana into Egypt, and navy patrols remain on the lookout for hauls of the illegal substance being smuggled within and across Egypt's borders.
In September, the navy interrupted an attempt to smuggle five tons of the drug, which was found in 95 sacks on a boat near Hurghada.
Edited translation from Al-Masry Al-Youm