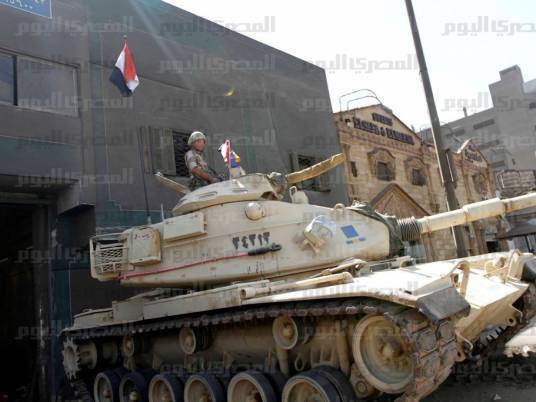 Army forces have installed barbed wire and barricades around the headquarters of the Repulbican Guards in the east of Cairo where President Mohamed Morsy is currently staying, eyewitnesses have said.
Armoured vehicles have also been deployed to prevent the president's supporters from marching in Rabaa al-Adaweya Square in Nasr City, where they have been demonstrating for more than a week, the witnesses added.
In a statement, the army denied that it was assaulting the president's supporters, stressing that the Armed Forces "belong to all Egyptians."
Egypt's Defense Minister Abdel Fattah al-Sisi is expected to issue a statement shortly, as the deadline he set for the resolution of the current political crisis expired Wednesday evening.
Mass protests have swept the country over the past several days in demand of early presidential elections and the removal of Morsy. The president defied the demonstrations and said that he maintained his legitimacy as elected president.
Edited translation from Al-Masry Al-Youm