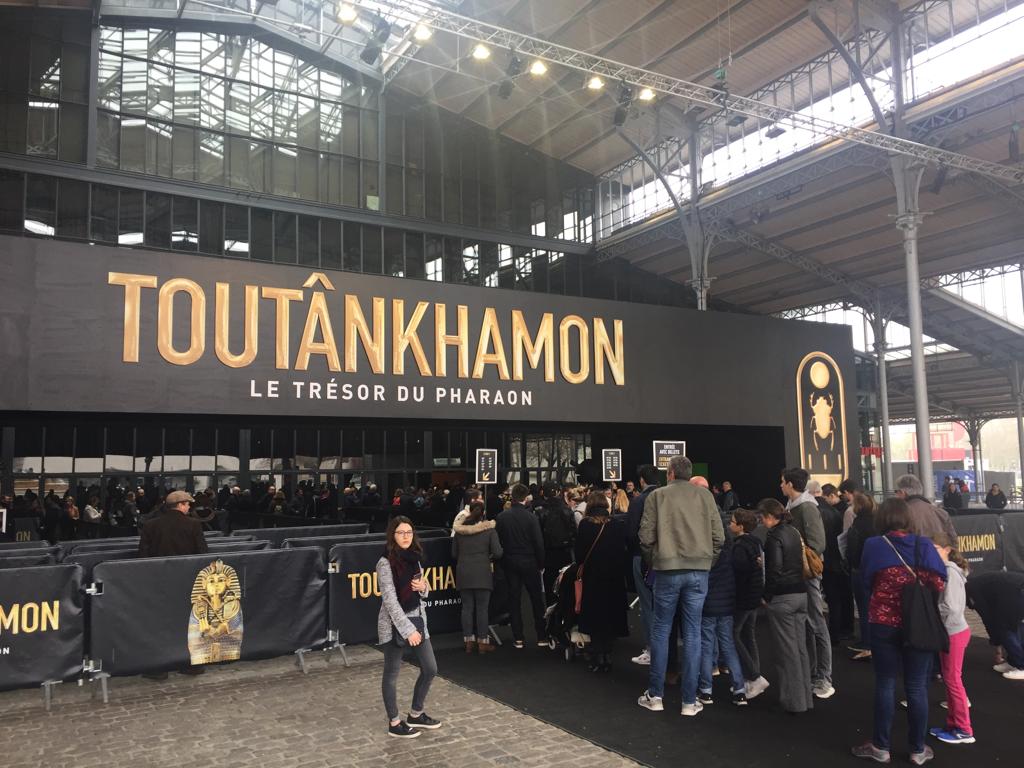 Around 1.42 million tourists visited the "King Tutankhamun: Treasures of the Golden Pharaoh" exhibition in Paris, which ran from March 23 to September 22 and drew in the highest number of visitors in the history of cultural exhibitions in France, said Egypt's Minister of Antiquities Khaled al-Anani on Sunday.
The exhibition enabled French tourists to view some of the treasures of King Tutankhamun and Ancient Egypt.
The exhibit, held in the Grande Halle at La Villette, contained 150 artifacts including a number of golden Ushabti statues, wooden boxes, Canopic pots, a gilded wooden Ka statue and Alabaster utensils, according to the minister.
Anani said that the high turnout to the exhibition was a result of the French people's love towards the Pharaonic civilization.
The Tutankhamun exhibition held at the Petit Palais in 1967 had previously recorded the highest number of visitors to a cultural event in France with 1.24 million visitors.
Paris is the second stop of the exhibition in a tour of a number of major international cities that began in Los Angeles, the US, marking the occasion for the centennial discovery of King Tutankhamun's tomb.
The exhibition will move to the British capital London in November.