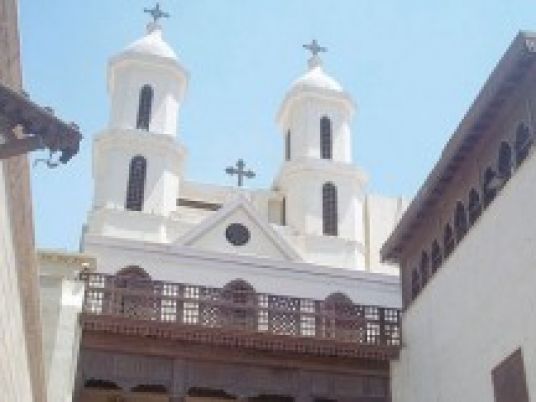 A worker with an analysis tests laboratory opened fire on a car belonging to the patron of a church in Abu Qarqas, south of Minya, targeting the driver because of a previous relationship between the son of the driver and the assailant's nephew.
According to a claim filed by the driver of the priest's car Nasr Shekourbel Gabriel, 48, an assailant opened fire on him while driving the car in front of Nazlet Roman village, without priest Yastas Farag Mikhael, 53, being in the car. The driver was injured in his foot and was transferred to hospital.
According to investigations, two bullet holes were found in the left front door and the left side of the rear bumper.
According to police investigations, the perpetrator is named Mina Fayez Hanna, 33, who is the uncle of the girl who was in a relationship with the driver's daughter.
Beshnouda Hanna Hakim, 21, helped the perpetrator by monitoring and tracking of the car. The two suspects were arrested and the gun used in the crime was seized by the police.
Investigations added that because of the affair, the driver forced his son to leave the village of Nazlet Grais where they reside.
Edited translation from Al-Masry Al-Youm