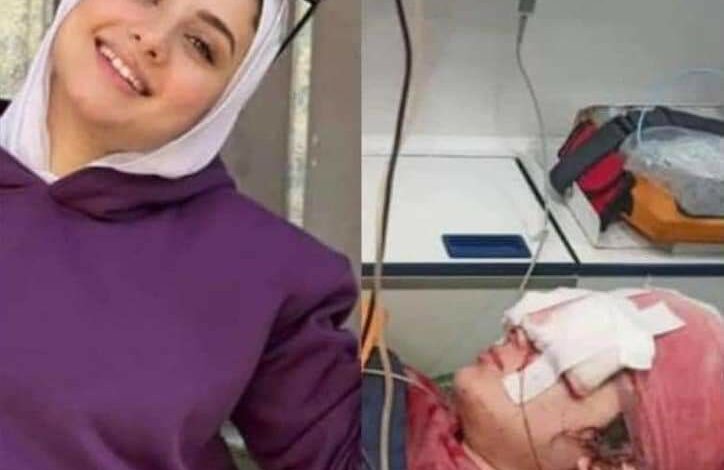 Egyptian blogger, Sarah Mohamed, has been shot in an accident while she was returning home with her fiancé, causing her to lose eye sight. 
As they were returning to Sarah's home, at 10 pm, on Thursday, Sarah and her fiancé were subjected to severe gunfire by unknown persons on the desert road, in order to steal the car, the blogger's aunt recounted the details of the incident.
The aunt added, Sarah and her fiancé were transferred to the al-Miri Hospital in Alexandria, and the doctors confirmed that she suffered severe injuries.
This sadly led to blood clots a brain hemorrhage, and loss of sight, as a result of the injuries sustained to the eye tissues.
This happened due to the broken car windows' shrapnel in her eyes.
Sarah underwent brain surgery, and she is scheduled to undergo another one soon.
Her fiancé has also suffered some superficial wounds and bruises.
Sarah is psychologically distraught and she has  had a nervous breakdown.
The incident has sparked anger on social media over the past few days, and many posts about the incident have been widely circulated by a large number of bloggers and content makers, asking followers to pray for Sarah's speedy recovery, and for the criminals to be arrested.