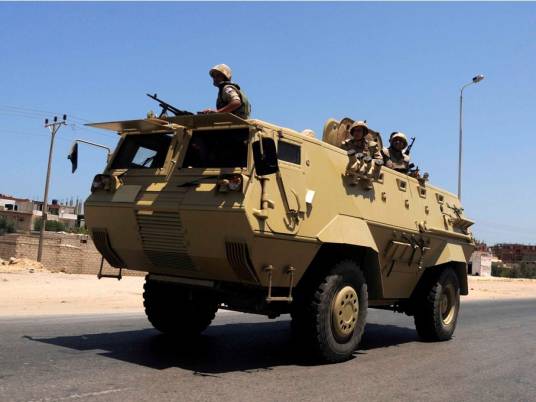 Prosecution investigations on assassinations of senior police officer Mohamed Mabrouk, of Interior Ministry's national security branch, have revealed that Mabrouk was killed one week after submitting CD to investigations authority levelling spying charges against deposed President Mohamed Morsy and other Muslim Brotherhood figures.
According to judicial sources, the CD includes evidence indicating Morsy's involvement in spying for Hamas and al-Qa'eda. It included a recorded phone call between Morsy and Ayman al-Zawahiri, the organization leader.
Sources added that the phone conversation included confession by Morsy on informing Hamas about important information on security situation in Sinai. Sources did not mention the timing of the call.
The call was included to prosecution investigations in the case.
In related news, prosecution heard testimonies of three witness who were at the accident spot when it took place.
Prosecution called on Interior Ministry to investigate truth of statement by the Ansar Bayt al-Maqdis group claiming responsibility of the incident to see if it was merely a way to mislead authorities' investigations.
Regarding investigations of the South Sinai security department explosion, judicial sources said the car which appeared in the video posted by the group was the same on in the accident, and that the DNA of the crime perpetrator was for Mohamed Hemdan al-Sawarka, known as abu Hagar, who appeared in the video claiming his responsibility.
Prosecution also called on security services to arrest people who appeared in the video and took part in planning and carrying out the attack.
Edited translation from Al-Masry Al-Youm