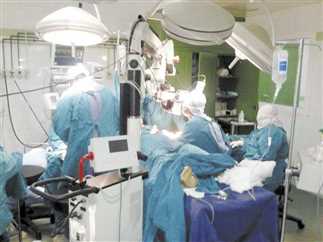 The President of Assiut University and Professor of Microsurgery Tarek al-Gammal has announced a successful surgery to re-implant the amputated arms of a 23-year-old man.
Gammal and Doctor Amr al-Rifaei headed two groups of distinguished doctors from various medical specialties during the surgery, the professor reported.
Gammal said that the surgery lasted for eight continuous hours, during which doctors aimed to maintain the kinetic ability of the arms.
The young man's arms were cut to the forearms, in an injury while working in a plastic factory.
With an advancement in microsurgical techniques, replantation has become more common, and can be performed "with great success both aesthetically and functionally", according to online medical encyclopedia Microsurgeon.org.