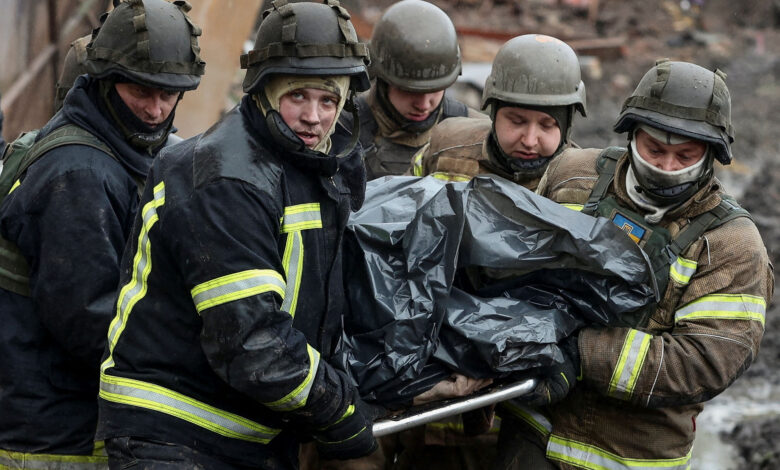 Ukrainian authorities have discovered another body while clearing the rubble of a museum in the town of Kupyansk struck by a Russian missile on Tuesday, increasing the death toll to two.
"In total, the bodies of two dead women were pulled from the rubble of the destroyed building," Ukrainian State Emergency Services said. "Also, 10 people were injured, 4 of them were hospitalized."
"Search operations and rubble removal have been completed," it added.
Russian forces allegedly used an S-300 surface to surface missile to target Kupyansk, according to the Ukrainian President's Chief of Staff, Andrii Yermak.
Earlier, Ukrainian President Volodymyr Zelensky accused Russia of doing "everything to destroy [Ukraine] completely," as he commented on a Russian missile strike in Kupyansk.
"We have no right to forget about it for a single second," Zelensky said. "We must bring [Russia] to justice both on the battlefield and with fair court sentences to the terrorists."