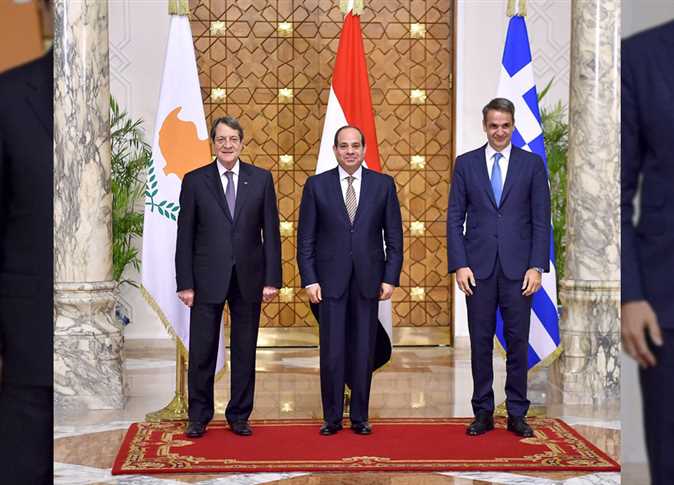 Athens is scheduled to host a tripartite summit between the leaders of Greece, Egypt and Cyprus on Tuesday.

The Cypriot presidency confirmed in a statement issued Monday that Cyprus President Nicos Anastasiades will discuss with his Egyptian counterpart Abdel Fattah al-Sisi and Greek Prime Minister Kyriakos Mitsotakis a range of issues, including cooperation in the field of energy and regional developments.
According to the statement, the three leaders will also review the progress made in the tripartite cooperation relations and means to enhance it, as well as issues related to migration, countering COVID-19, gas transportation and climate change.
During the summit, the three leaders are expected to sign a number of documents, including a new MoU on energy cooperation.
This summit comes against the backdrop of remaining tensions between the three countries and Turkey on various issues including the demarcation of borders in the Aegean and Mediterranean seas.