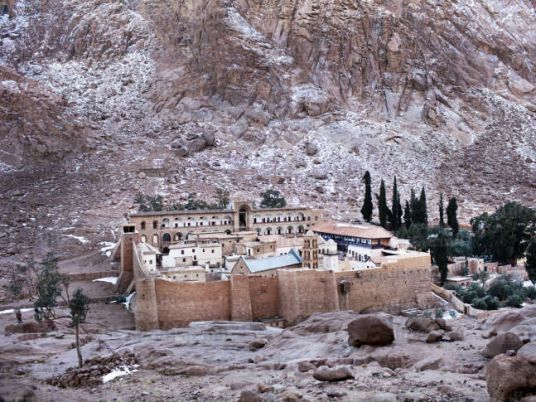 An attack on security forces near Egypt's St Catherine's Monastery in South Sinai has killed at least one person and injured four, state television said on Tuesday.
Security sources said it was carried out by gunmen on a police checkpoint several hundred meters from the church entrance. No group claimed responsibility.
The attack comes just over a week after two bombings on Egyptian churches during Palm Sunday services, claimed by Islamic State, killed 45 people. Pope Francis is to visit Egypt at the end of April.
St Catherine's is one of the oldest Christian monasteries in the world and a UNESCO world heritage site. Attacks are common in northern Sinai, where an insurgency by Islamist militants has raged for years, but rare in south Sinai.