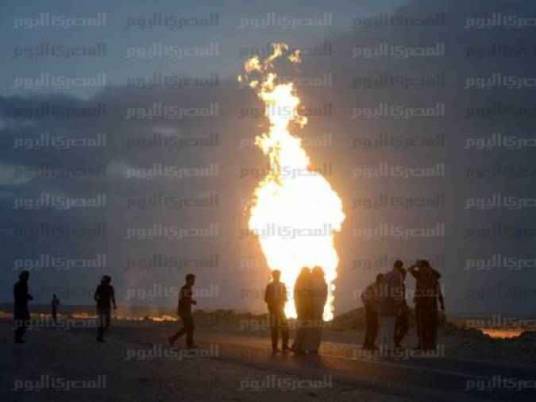 Unidentified assailants bombed a natural has pipeline in Reesan, a region at the center of the Sinai Peninsula, souh of the city of Arish.
The pipeline feeds an industrial zone hosting the Sinai Cement factory and another plahnt irun by the miliitary.
Security sources said emngineers had been instructed to shut down the pipes' stopcocks.
Egypts gas pipeline has been bombed 21 times since the 2011 uprising.
Edited translation from Al-Masry Al-Youm