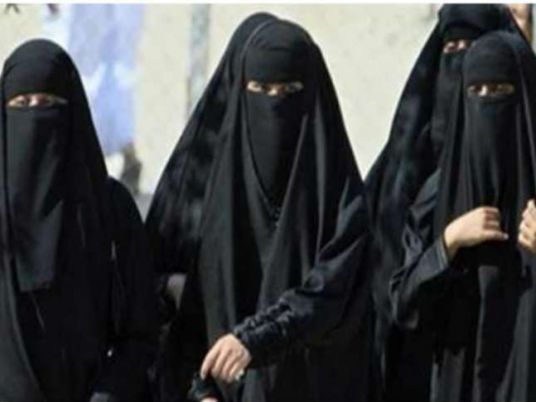 The American University in Cairo (AUC) rolled back on its decision to not allow students and faculty staff wearing the niqab (full-face veil) to enter campus, justifying the change of position by changed circumstances after having met with niqabi students.
Rehab Saad, communications officer at AUC, ensured that the decision is official.
"We sent a message to the niqabi students in the university, stressing on allowing them to enter campus normally, without taking their niqab off until they finish their education," she said. She added that this was an enlightened decision that was made after hearing the point of view of students wearing the niqab.
As for the future, Rehab said that the decision can be overturned by the beginning of the new school year, pointing out that there are currently only three students who wear the niqab at AUC.
Professor of Political Science at AUC Mustafa Kamel Al-Sayed considers wearing Niqab a problems as it hinders communication between faculty and students, saying that facial expressions are a necessity for communication. With that said, he also ensured wearing the niqab is a "personal choice."
The American University in Cairo recently took the decision to ban the niqab on campus citing "security reasons", causing controversy over the past few weeks. However, AUC is not the first university in Egypt to issue such a decision. Cairo University banned the niqab in 2014, justifying its decision by claiming the attire hinders communication, especially during lectures.
AUC claims to be a liberal university that accepts all cultures. In its mission statement on its official website, the university defines itself as an institution that "offers exceptional liberal arts and professional education in a cross-cultural environment." It also describes itself as an "equal-opportunity institution." Moreover, diversity is cited as one of the core values at AUC. The website reads, "We seek to treat all individuals with dignity and fairness, and to promote understanding and respect for diversity of perspectives, traditions and experiences."