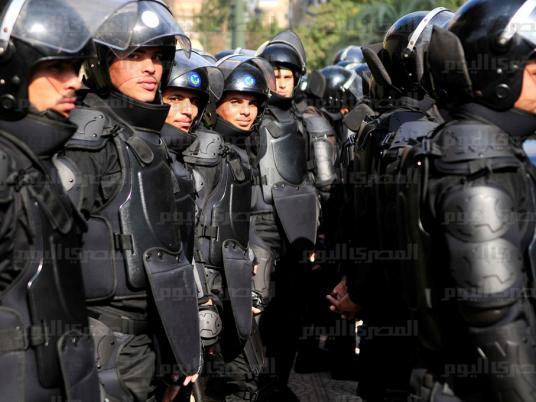 Forensic experts and the Interior Ministry have given contradictory accounts in relation to the death of a Central Security officer on Friday in Arish, North Sinai, as a higher ranking officer is reportedly involved.
Hesham Abdel Hamid, head of the Forensic Medicine Authority, told Al-Masry Al-Youm on Friday that the corpse of Ahmed Hussein, 20, "bore signs of severe flogging in the face and most of his body". Abdel Hamid noted that the soldier was already suffering from poor health.
"After blood samples are tested, the cause of the death will be determined, either sickness or beating," Abdel Hamid added.
Security sources had said that a police sergeant, 26, assaulted the dead soldier, and that Interior Minister Mohamed Ibrahim demoted the assailer to a reserve rank till investigations are concluded.
The sources said the deceased soldier's colleagues accused the sergeant of beating him till he fell dead during a training queue, which the suspect denied claiming that the late soldier fell to the ground suddenly.
But Abdel Fattah Othman, Assistant Interior Minister for Media Affairs, told al-Hayat satellite channel that the decision to detain the suspected officer for four days was "precautionary," and stressed there were "no criminal suspicions behind the death of the soldier."
Edited translation from Al-Masry Al-Youm