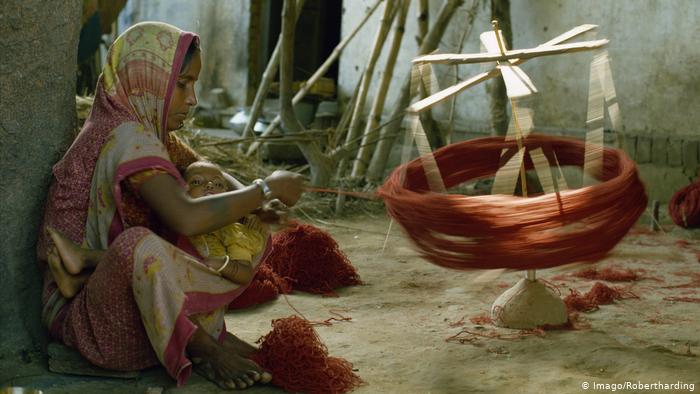 Delegates at the recently concluded Women Deliver Conference, the world's largest gathering for gender equality, concluded that teen pregnancies and automation of work processes were two major reasons why women would earn much lesser than their educated or male counterparts throughout their lives.
The McKinsey Global Institute, which presented a study at the conference, analyzed job patterns and technological advancement in six developed economies (Canada, France, Germany, Japan, United Kingdom and the United States) and four emerging economies, which included China, India, Mexico and South Africa. 
According to the study, there would be job loss, but new avenues of employment would also be created. However, the factors needed to thrive in this new world of work, such as mobility and technological access, were the areas where women were at a disadvantage as compared to men.
While the internet would be the primary access point for learning new skills and job opportunities, men had 33% more access to the internet compared to women.
Better jobs, better pay
In China, India, and Mexico, the study showed that there would be a higher demand for occupations that required candidates to have passed high school, representing an opportunity to be employed in higher paid and more fulfilling work.
However, women might not be able to capitalize on this opportunity in countries like India, where the percentage of educated women lagged behind men. In India, more than half of working women are employed in the agricultural sector, which also accounts for about 28% of jobs lost by females.
About the same percentage of men would be impacted by automation, but the report's authors said that automating work processes was also likely to increase factors that kept women trapped in low-paying jobs or working in the informal economy.
"Men and women may be running the same race, but women are running that race with a weight around their ankle," Mekala Krishnan, a senior fellow at the McKinsey Global Institute said.
Issues like digital equity, sharing of domestic and caregiving workload between men and women and safer workplaces need to be addressed for women to successfully transition into the new employment marketplace, the study added.
If these changes did not take place, women were likely to be stuck in low-wage jobs or compete for falling wages and the gains towards gender equality and work parity could be lost.
Impact of early pregnancy
Another factor that affected a woman's income potential was early pregnancy, according to a report by the Population Council. The analysis, spanning data from several countries, showed that women who had a child before the age of 18 suffered economic setbacks throughout their lives.
The report analyzed data from 43 low- and middle-income countries, representing more than 600 million women, and found that across all age groups, working women who had a child during adolescence were likely to earn lesser throughout their lives as compared to women were not pregnant during that period.
"Early pregnancy is likely to occur in young women from poorer households, among girls whose mothers did not finish school or performed poorly in school before the pregnancy. The point to intervene to make a difference in a girl's life must come earlier. If it comes when she's 15, that's already too late," Stephanie Psaki, deputy director at The GIRL Center told DW.
The report included data on the Philippines which has the highest teen pregnancy rate in the Asia-Pacific region. An estimated 8% of women have a child by the time they are 18 years old.
Teen pregnancy in the Philippines
Another study funded by the United Nations Population Fund showed that an estimated 33 billion Philippine pesos (564 million euros) in potential lifetime income was lost due to teen pregnancy in the Philippines. The lost income was equivalent to about 1.1% of the country's GDP.
"When a girl becomes pregnant in her teens, she is almost always forced to drop out of school. Not having a high school diploma, she may find a job in the informal economy, caring for children or washing clothes, but these do not provide a secure income and entrap her in the cycle of poverty she grew up in," Ami Evangelist Swanepoel, executive director of Roots of Health, an NGO based in southwestern Philippines told DW.
Jona Claire Toralde, a youth delegate who represented the Philippines at the Women Deliver Conference told DW that the report was an urgent call to fully implement and fund the reproductive health (RH) law in the country.
The law, formally known as the Responsible Parenthood and Reproductive Health Act guarantees access to contraception, sexual education and maternal care. It was passed in 2012, but its full implementation has been challenged by religious groups.
"Comprehensive sexual education, family planning services and legalizing access to safe abortion can help prevent early pregnancy and the burden of poverty it often carries," Toralde said.