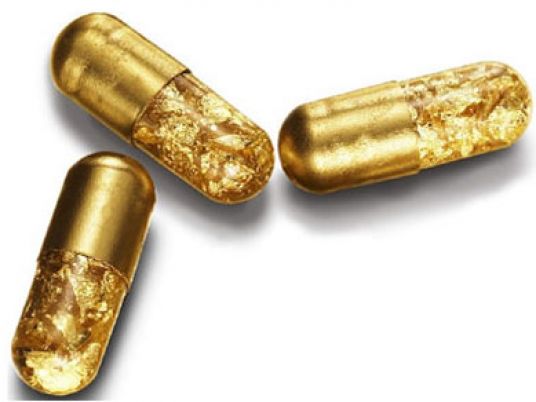 Egyptian scientist Mostafa al-Sayed, who won the US National Medal of Science, the highest decoration in science in the United States, said the use of nano gold particles in the treatment of tumors has shown very good results.
He added during a meeting with his scientific team and Prime Minister Ibrahim Mehleb, and the ministers of health and scientific research Tuesday, he had begun to conduct this research and experiments six years ago initially on mice, and then moved to cats and dogs, and they ended all successfully.
Sayed said he was preparing for the first phase of human testing, after obtaining the approvals of the ministries of health and scientific research and the Institute of Oncology.
Sayed pointed out that Egypt should have a significant role in pharmaceutical manufacturing of treatment.
He added that the National Research Center and the Institute of Oncology the Wadi al-Nile Hospital in Egypt are supporting his research on the treatment of tumors. Sayed mentioned he would be holding a press conference on Wednesday at the National Center for Research to explain the latest developments of his research.
Every Egyptian should be proud of what has Dr. Sayed achieved in scientific research at the global level, and of his proposal to participate in the development of a road map for the manufacture of drugs in Egypt and progress of scientific research, said Mehleb.
Mehleb expressed his happiness with the results of the research conducted by Sayed and his team, pointing out that there are hundreds of Egyptians are leading scientific research in the world, and should benefit their country at this stage.
The research and scientific centers should be concerned with three main fields: the renewable energy, water desalination and re-use of wastewater, and medical and pharmaceutical research. He asked the scientific research minister in coordination with the higher education minister to hold a meeting with the returning scientific missions from abroad to discuss taking advantage of their abilities.
Edited translation from Al-Masry Al-Youm