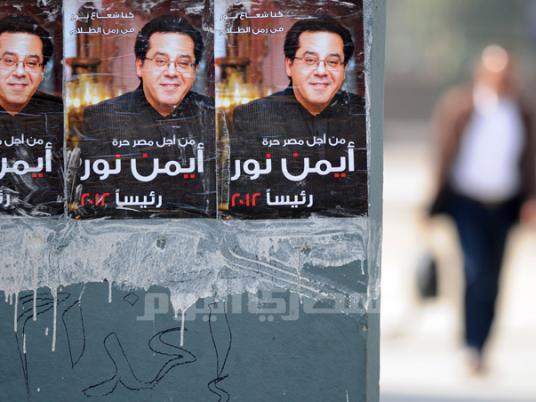 Former presidential runner and al-Ghad Party chief Ayman Nour is attending a seminar in Washington DC this week on democracy and human rights in Egypt and the Middle East.
The 16th Annual Conference on Islam and Democracy will be organized by the Center for the Study of Islam and Democracy (CSID) on Thursday at the JW Marriott Hotel.
Nour will be delivering the introduction and a welcoming remark at the conference which will host a number of Egyptian political activists and analysts.
Along with Nour, Maha Azzam, the leader of the activist group Egyptian Revolutionary Council, will lead a seminar entitled "The Path Forward for Restoring Democracy in Egypt". Michele Dunne, a senior associate at the Carnegie Endowment for International Peace, will chair a seminar under the title "Egyptian Nationalism in a Politics Free Zone".