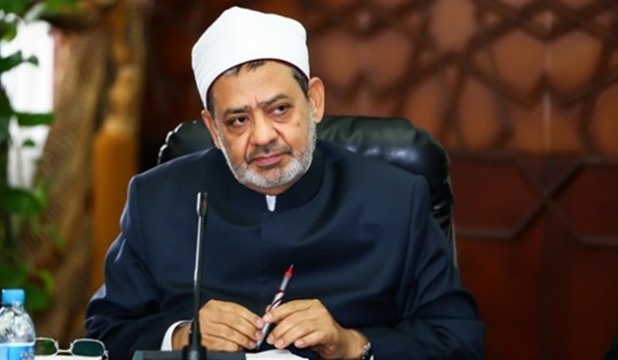 Grand Imam of Azhar Sheikh Ahmed Tayyeb, the head of the Muslim Council of Elders, voiced appreciation to Pope Francis, head of the Catholic Church, for his efforts to promote the values of peace and coexistence.
He noted that their meetings falls within the framework of efforts to entrench the values of peace, coexistence and accepting the other.
He made the remarks during his meeting with Pope Francis here on a attend the "Bahrain Forum for Dialogue: East and West for Human Coexistence".
For his part, Pope Francis welcomed Sheikh Tayyeb, lauding the efforts exerted by Azhar and the Muslim Council of Elders in promoting dialogue, spreading the culture of fraternity and enhancing international peace.
He underlined the importance of solidarity among religious leaders to heed serving humanity for the best interests of people.
He stressed the importance of dialogue to end wars and conflicts and curb hatred and racism.