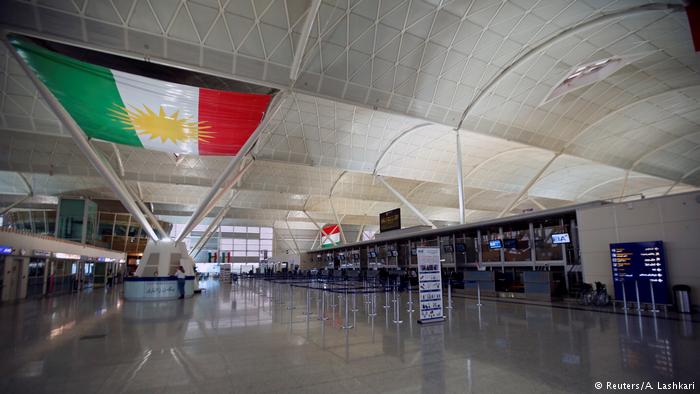 Iraqi authorities have said they will end a six-month air blockade imposed on Iraqi Kurdistan in response to the region's independence vote, which was not recognized by Baghdad. Flights could resume within a week.
After a six-month blockade, the airports of the Kurdish regional capital, Irbil, and second city Sulaimaniyah will be "reopened to international flights," Iraq's Prime Minister Haider al-Abadi said in a statement on Tuesday.
"Local Kurdish authorities [have] accepted that central authorities retake control of the two airports," the statement said.
Kurdish authorities confirmed that airports in Iraqi Kurdistan will return to federal Iraqi control and would report to Baghdad's Interior Ministry.
It is not clear if the autonomous region will maintain its independent visa system after the blockade ends. The deputy spokesman for the Kurdistan Regional Government (KRG) said talks were taking place on the issue.
All Kurdistan-bound international flights are currently being rerouted to Baghdad, which has imposed entry visas on foreigners visiting the Kurdish region.
"The opening of Kurdish airports to international flights is an important step," Nechirvan Barzani, the prime minister of the Iraqi Kurdistan region, told a news conference, according to Kurdish Rudaw TV. "We hope more significant steps will be taken."