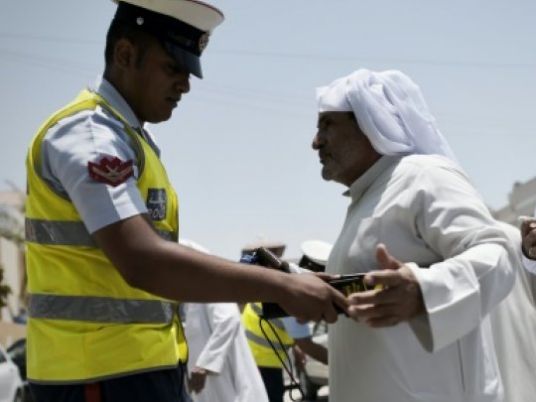 Bahraini authorities on Thursday summoned five Shi'ite Muslim scholars for questioning, activists said, in what appeared another step in a crackdown on dissent by the Sunni-ruled kingdom.
The clerics were called to a police station west of the capital Manama as an administrative court began hearing a justice ministry petition to dissolve the main opposition Shi'ite Muslim group al-Wefaq following a court order last week.
The court adjourned the hearing until September 4 to give al-Wefaq time to prepare its defense, the group's lawyer Abdallah al-Shamlawi said on his Twitter account.
An interior ministry spokesman was checking the report.
The Bahraini government says it is acting against people and groups it accuses of fomenting sectarian tensions and of being linked to non-Arab Iran.
Activists said the clerics, including Sheikh Fadel al-Zaki, head of the Council of Shi'ite scholars, which was dissolved by the government more than two years ago, were ordered to appear at the Budaya police station in Manama.
The reason for the summons was not immediately clear. But Bahrainis suggested it might be linked to speeches made at the home of Ayatollah Isa Qassim, the spiritual leader of Bahrain's Shi'ites after authorities stripped him of his citizenship.
Bahrain overcame mass pro-democracy protests mainly by Shi'ites in 2011 with support from Saudi Arabia. But political tensions continued to bubble under the surface, aggravated by financial difficulties due to the drop in oil revenues.
Separately, a Bahraini court on Thursday sentenced 24 people to prison terms ranging from 15 years to life in prison for setting up an Islamic State cell in Bahrain, local media reported. The court also ordered 13 of them stripped of their citizenship. The Arabic-language al-Ayyam newspaper said the citizenship of the other 11 had been revoked earlier.
The move against Qassim and previous measures including the arrest of prominent rights campaigner Nabeel Rajab and the closure of al-Wefaq have drawn strong rebukes from the United States and the United Nations.
Thousands took to the streets outside Qassim's house in the village of Diraz, west of the capital Manama, within hours of his loss of nationality, and more demonstrations are expected later in the week, especially after Muslim weekly prayers on Friday.
The commander of an elite force in Iran's Revolutionary Guards has warned that the crackdown would push Bahrainis to take up arms against the government.