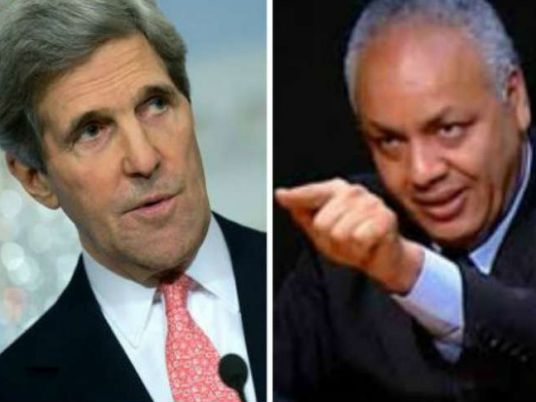 Former MP Mostafa Bakry rejected the visit of US Secretary of State John Kerry in Cairo.
"He is not welcome," he said on Monday.
"America is killing our brothers in Gaza," Bakry tweeted before Kerry arrived in Cairo. "What happened to human rights?"
He added that America had conspired with the Brotherhood against Egypt and that now it says it understands the Zionist aggression on Gaza.
"Kerry has nothing to offer as long as Palestinian blood is being shed," he said.
Edited translation from Al-Masry Al-Youm