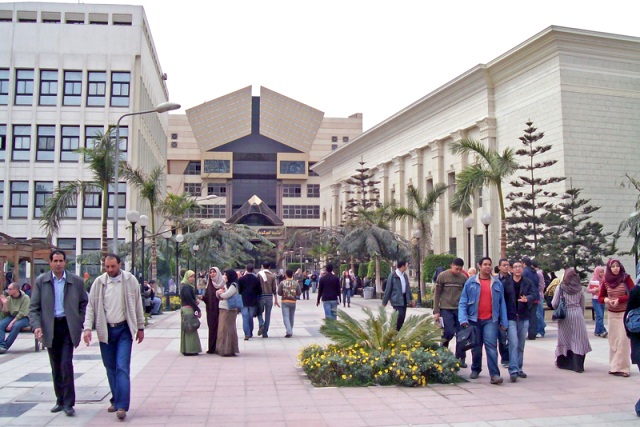 Egypt's Banha University ranked 101st among 200 universities worldwide, and shared the number one spot in Egypt with Alexandria University, according to the Times Higher Education World University Rankings 2020 for Sustainable Development.
President of Banha University Gamal al-Saed announced the achievement on Thursday, which he said is in keeping with Egypt's 2030 vision.
Saed added that the university's top ranking resulted from the collective effort of university coordinators, academics, administrators and students in the field of sustainable development.
He pointed out that the university continues to strive toward internationalism by improving the quality of its educational, research and service results, all of which have a great impact on the university's academic reputation.
Saed congratulated the university for achieving a high ranking in Egypt and worldwide.
The university has not been ranked according to the 2019 Best Global Universities Rankings, released by the American media company US News and World Report, which placed Cairo University at No. 448 worldwide.
The 2019 rankings evaluated 1,250 universities across the world, including 14 Egyptian universities. It used 13 ranking factors and focused on institutions' research performance.
The rankings placed Mansoura University at No. 698, Suez Canal University at No. 717, Ain Shams University at No. 729, Alexandria University at No. 745, Assuit University at No. 853, al-Azhar University at No. 985, Zagazig University at No. 989, Tanta University at No. 1060, Helwan University at No. 1077, and Menoufia University at No. 1164.
British University in Egypt (BUE), Fayoum University and Zewail City of Science and Technology came last in the ranking.
Edited translation from Al-Masry Al-Youm