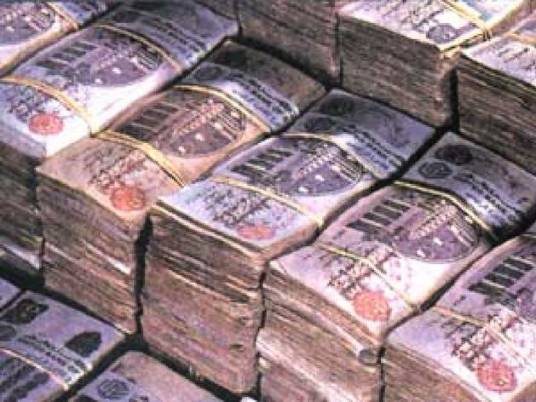 Banking officials said the foreign cash reserve in Egypt might decline in 2014 and thereby place more pressure on the Central Bank of Egypt (CBE), making it necessary to stimulate foreign investments and promote tourism, which Egypt depends on to support foreign cash.
Egyptian interim cabinet failed to keep the foreign cash reserve at US$18.9 billion, which was recorded in August with the support of gulf countries in the aftermath of the toppling of former President Mohamed Morsy. It declined for the third time in row in November, reaching $17.7 billion, compared to $18.5 billion in October.
A CBE-informed source said the foreign reserve would decline again by the end of 2013 after Egypt returned $500 million to Qatar.
Speaking anonymously, the source said CBE will be unable to maintain a huge reserve without new financial aid in light of the country's weak financial resources and declining tourism, which represents 10 percent of the gross domestic product.
"The government seeks getting new financial aid from Saudi Arabia, Emirates and Kuwait to enhance the country's reserve," the source added.
Egypt's external commitments are expected to grow in 2014 after the country pays $3.9 billion in installments of debts to Qatar and the Paris Club.
Mohamed al-Ettreby, managing director of Egyptian Gulf Bank, said the return of a flow of direct foreign investments in the Egyptian market is the first step toward increasing the foreign cash reserve as well as raising rates of hotel occupancy.
"Temporary gulf aid will not last for long. We cannot rely on them to build huge reserve. The return of foreign investment flow into Egypt will not take place without political stability. When an investor feels safe and that fixed laws and legislations protect his interests, he will come back again," Ettreby added.
In an attempt to encourage investors to return to the Egyptian market, the CBE's monetary policy team earlier decided to decrease the lending interest rate by 50 points to reach 9.25 percent.
The current rate is the lowest since June 2009, when it reached 9 percent, decreasing from the 2010 rate of 9.75 percent.
Hussein Refa'ey, a member of Ahly Bank's executive committee, said while gulf aid is a helping agent, the return of foreign investments and flow of foreign cash resources are the guarantee for continued expansion of the reserve.
"The presence of an appropriate atmosphere for investment and suitable security and political situations are imperative to get capitals. Declining foreign reserve over the past three months should not raise concerns, especially [because] it resulted from paying for the country's financial liabilities," Refa'ey added.
Edited translation from Al-Masry Al-Youm