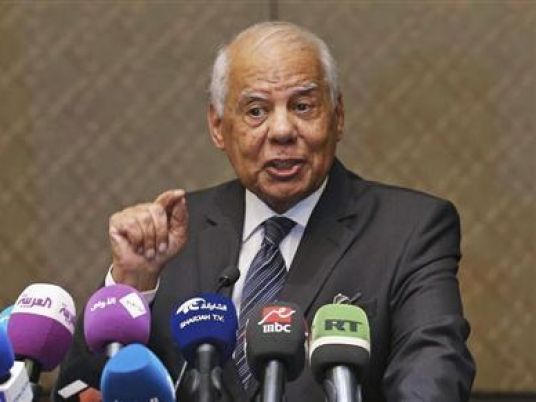 Prime Minister Hazem al-Beblawy has announced he will visit Saudi Arabia aiming to inform Saudi officials about the progress made in Egypt since 30 June revolution towards the achieving the goals of the democratic roadmap.
In a press conference held after his end of his talks with Saudi side, Beblawy said, "The president instructed me to deliver greetings to the Saudi kingdom for everything offered by the king."
He added that the Egyptian community is receiving great care from the Saudis.
Qatar is an Arab country, he said, and although they are part of the same Arab family, conflicts can always erupt between members of the same family.
"We care for these ties, but when there are unfriendly practices, we cannot accept this," Beblawy added. "But Egypt considers itself the elder brother, so we can endure some of this behavior."
He also indicated that the current situation requires a cabinet reshuffle since two posts at ministers of military production and international cooperation are not occupied. He added that another post at Defense Ministry could also need to be occupied, as Defense Minister Abdel Fattah al-Sisi might run for president.
"If Field Marshal Abdel Fattah al-Sisi decided to run for president, there would be a small reshuffle as the period left will not require new ministers," he said.
When the three posts are reconsidered, other posts will be reconsidered too, he added.
Edited translation from Al-Masry Al-Youm