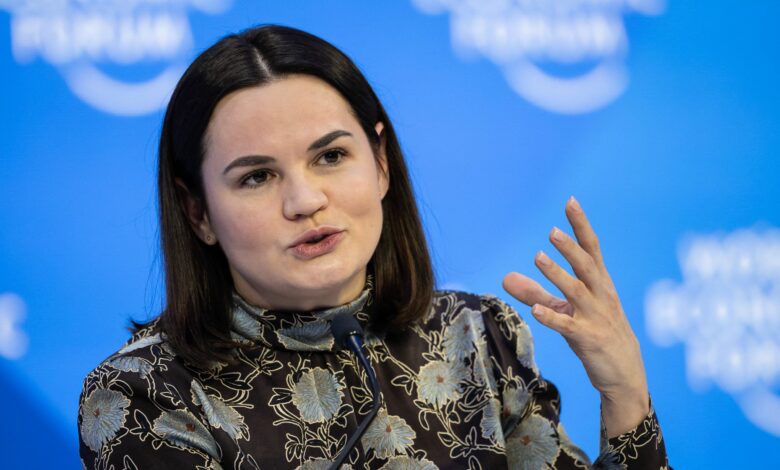 Russia's decision to station tactical nuclear weapons in neighboring Belarus "aims to subjugate Belarus and violates its constitution," said Belarus opposition leader Sviatlana Tsikhanouskaya in an interview with CNN's Jim Sciutto on Monday.
"It violates international security and of course, it's against the people's will," Tsikhanouskaya said. "We are not a nuclear country and we don't want to deploy nuclear weapons in our state."
Discussing the situation in Ukraine, Tsikhanouskaya called Belarusian leader Alexander Lukashenko "a full accomplice in the war" and the one who "fulfills all the orders of Putin."
She also claimed that Lukashenko can't take credit for the fact that Belarusian troops haven't been sent to Ukraine.
"It's a call of people of Belarus who are against this war and our soldiers who don't have anti-Ukrainian moods," she went on. "They don't want to kill or to be killed on the battlefields for the ambitions of these two leaders."
According to Tsikhanouskaya, Lukashenko is "responsible for crimes of aggression against Ukraine and has to be called a sponsor of terrorism."
The opposition leader noted that Belarus is "overlooked at the moment" due to the conflict in Ukraine and "not all the politicians understand the role of Belarus in regional peace and security."
She emphasized that people of Belarus "are fighting not only against Lukashenko's regime but also against hybrid occupation of Russia in Belarus."