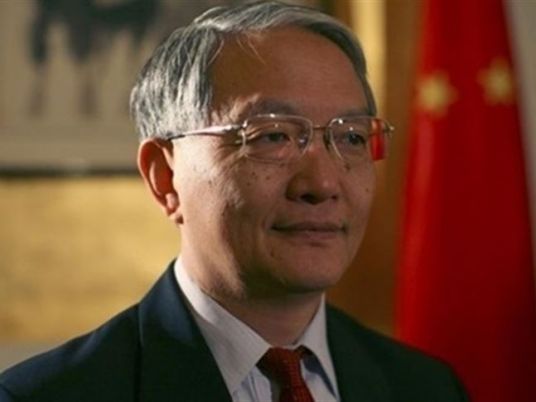 Belarus's Ambassador to Cairo Sergei Rachkov said Minsk would not impose any restrictions on its nationals who visit Egypt.
Rachkov added that he does not expect the flow of Belarus tourists to decline.
The number of Belarus tourists, according to Rachkov, reached 93,911 in 2014, compared to 52,954 in 2013.
Rachkov stressed the importance of a meeting between President Abdel Fattah al-Sisi and his Belarusian counterpart Alexander Lukashenko in New Youk on the sidelines of the UN General Assembly this week.
Rachkov said the meeting was important to boost cooperation between the two countries.
Rachkov told MENA on Thursday that al-Sisi and Lukashenko discussed the steps Egypt has taken to confront terrorism. Lukashenko praised the political leadership of Egypt and its endeavors to achieve security stability and economic development, he added.
Lukashenko and al-Sisi discussed establishing joint economic projects between Egypt, Belarus and other countries, the ambassador said.
Trade exchange between Egypt and Belarus tripled to US$156.4 million in 2014, including Belarusian exports to Egypt worth $134.1 million, said Rachkov.
He added that Egyptian exports to Belarus from January to July 2015 amounted to $71.63 million, while the Belarusian exports to Egypt during the same period amounted to $79.93 million.
Egyptian exports to Belarus include citrus, vegetables, fresh fruit and some plants that are used in the perfume and pharmaceutical industry, according to Rachkov.
Egypt imported from Belarus tractors, tires, steel products, auto parts, petrochemicals and fertilizers, he added.
Rachkov said the Egyptian-Belarusian Joint Committee is expected to hold its third meeting by the end of 2015 or in the first half of next year.
He pointed out that the second meeting of the committee, headed by the ministers of trade of the two countries in September 2014, came after a 10-year suspension of committee meetings.
Edited translation from Al-Masry Al-Youm