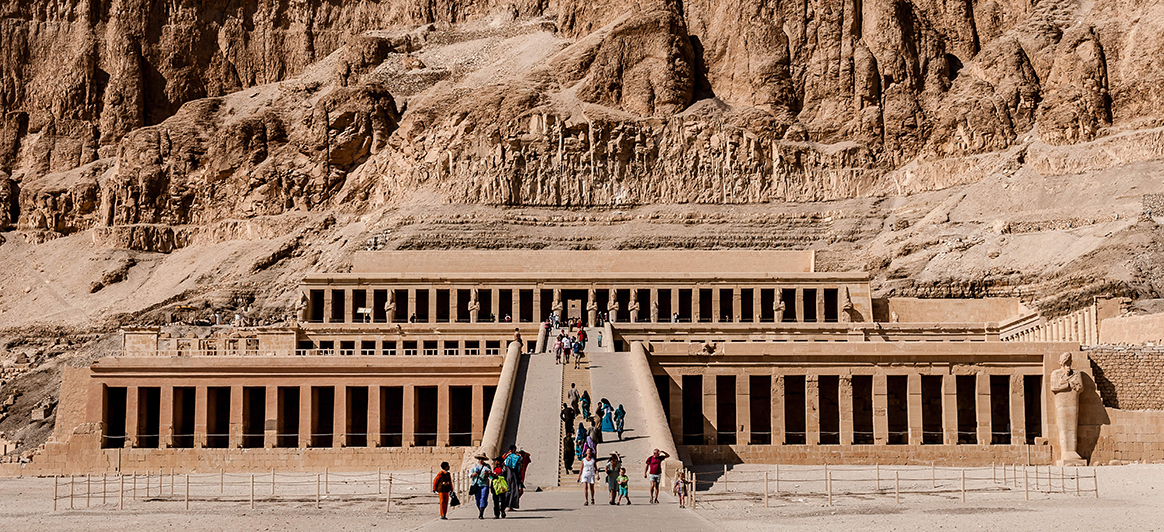 Belgium's King Philippe, his wife Mathilde, and their four children concluded a three-day visit to Luxor on Friday during which they visited the cemeteries and temples of ancient Egyptian royalty in the east and west banks of the city of Luxor.
The Belgian royal family showed their fondness for ancient Egypt as they spent many hours touring the insides of western Luxor's archaeological sites.
They visited the tombs of the Pharaohs in the Valley of the King and dined at the Marsam Hotel, a small rural rest house on the west bank of Luxor that has received many celebrities during the last century.
The royal family also visited the tombs of the workers' city which includes the tombs of workers and artists who carved, constructed and painted the old Egyptian temples, tombs, statues and paintings in the cemetery of Tiba.
On Friday they also visited the Valley of the Queens, the Queen Nefertari cemetery, the famous temples of Habu, mimicking the prior visit of Queen Elisabeth of Belgium to the temples of the city of Habu in 1930.
Strolling through through the streets of the city, along the Nile Corniche, the Royal Family were keen to buy gifts from bazaars. They visited places that were not on the agenda of the visit.
Tourist expert Mahmoud Idris said that the visit of King Philippe, his wife, and their four children to Luxor for the New Year holidays is a distinguished promotion for tourism in the city and would contribute to attracting Belgian tourists, adding that Belgian tourism provides the highest in terms of expenditure amongst all other international visitors.
Luxor also recently hosted the annual conference of the Belgian Tourism Companies Association, which was attended by about 500 Belgian and Egyptian tourism companies, Idris said, stressing that the conference was a positive step on the path of tourism revitalization.
The Belgian monarch's visit for Luxor serves as clear evidence for the high level of security in Egypt, he said.
Idris added out that the visit Luxor has become the focus of the talk of citizens and tourists in the city, because of the free tours they had on Luxors streets and markets. King Philippe was keen to practice his photography hobby throughout the trip, as he was seen holding a camera and taking dozens of pictures of temples, tombs and nature even while in the car while heading from one archaeological area to another, Idris said.
The royal family's trip to Luxor, preceded by a visit to the city of Aswan, will have a significant impact on the turnout of tourists coming from European countries, Chairman of the Egyptian Association for Tourism and Archaeological Development, Ayman Abu Zeid, said.
Edited translation from Al-Masry Al-Youm