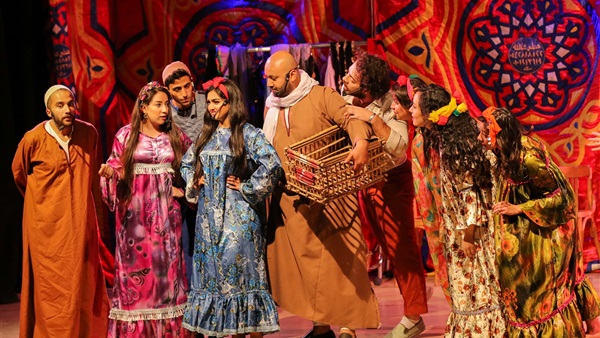 Bibliotheca Alexandrina's Arts Center will host the "al-Leila al-Kebira" puppet show on August 18 at its open air theater, directed by Mohammed Abu al-Khair and featuring a performance by the Fabrica band.
Created in the 1960s by late puppeteer Nagy Shaker and set to poetry by Salah Jahin and music by Sayed Mekkawi, al-Leila al-Kebira is the Arab world's most iconic puppet show.
The fantastical story follows the night of moulid, a festival celebrating the Prophet Mohamed's birthday. The show features a cast of colorful, comedic characters, with clowns and even a lion tamer making appearances.
The musical was an instant success in 1960, its lovable characters having resonated with children and adults alike.
Founded in 2011, Fabrica contains a

number of opera singers and performers who previously presented Mozart's The Magic Flute Opera and the Les Miserables Play in Egyptian colloquial, alongside rearranging the works of great Arab musicians.