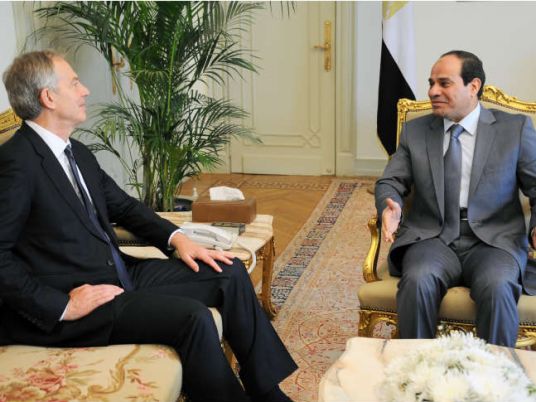 Former UK premier and Middle East Quartet envoy Tony Blair arrived in Cairo on Wednesday from Tel Aviv for a brief visit during which he is set to meet with President Abdel Fattah al-Sisi.
According to diplomatic sources, Blair, who is making his second visit to Egypt this week, will discuss efforts of easing tensions between Israel and Hamas as Israel continues its military strikes on Gaza in response to Hamas rockets.
Blair will speak with Sisi about the Egypt-proposed truce initiative which was briefly applied by Israel and met with skepticism by Hamas, the sources said.
"The ceasefire is important because it gives us the opportunity to stop the tragic loss of life, the misery and the fear," Blair said during a meeting with Israeli president Shimon Peres on Tuesday.
Edited translation from DPA