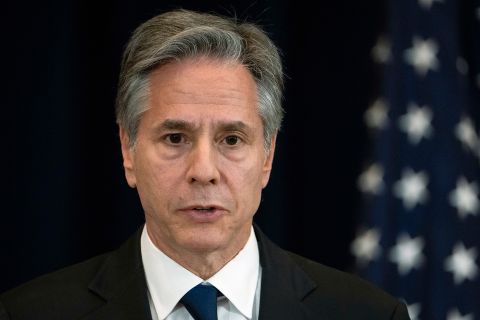 US Secretary of State Antony Blinken said Russia's failure to grant consular access to wrongfully detained Wall Street Journal reporter Evan Gershkovich "puts it, once again, in violation of international commitments it's made."
"I think Russia not following through on meeting its obligations to consular access, never mind the practice of detaining people arbitrarily for political purposes, is going to do even more damage to Russia's standing around the world — a standing that has been in free-fall, particularly since its rei-nvasion of Ukraine last year," Blinken said at a news conference at the US State Department.
"I think it sends a very strong message to people around the world to beware of even setting foot there, lest they be arbitrarily detained," he said.
Blinken noted that he had designated Gershkovich as wrongfully detained Monday, and reiterated that he called on Russian Foreign Minister Sergey Lavrov to immediately grant consular access and release the detained journalist.
Blinken did say what measures are being taken to free Gershkovich, only saying that the US is "engaged every single day in pressing for that access as well as pressing for Evan's release."