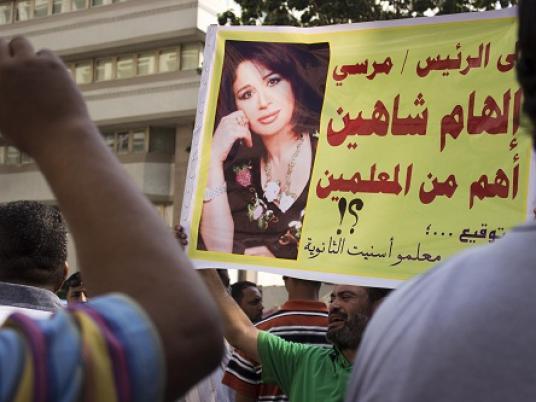 The Theatrical Modern Dance troupe will perform the Blue Elephant show, designed and directed by Monadel Antar and inspired by a novel of the same name by young writer Ahmed Mourad.
The performance is scheduled for January 12, 13, 14 at 8 pm at Al-Gomhoreya Theater in Abdin.
The show reflects the mysteries of the human psyche through kinetic expression and music.
It revolves around a psychiatric physician called Yehia, who resumes work at a mental health hospital after five years of voluntary isolation to a surprise: Yehia meets one of his old friends in Section 8, where perpetrators of crimes reside.
He is then confronted with remembering the past,which he has been trying hard to forget.
The fate of the friend suddenly becomes in the hands of Yehia, thus turning his life upside down after he discovers the truth of himself through his friend.
The Theatrical Modern Dance troupe was founded in 1993. It is the first of its kind in the Arab world that has accomplished great successes through addressing topics relating to Arab and Egyptian arts and civilizations.
The troupe has over 26 art performances to date. It participated in many international festivals and traveled to Europe, America, China, Korea and Arab countries.
In 2015, The Blue Elephant gained the best performance award in Egypt's National Theatre Festival.
Edited translation from Al-Masry Al-Youm