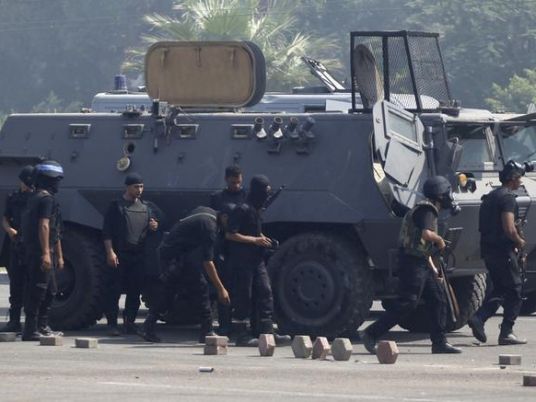 Eight militants were killed on Sunday morning during a police raid that targeted their stationing point in 'Ard El Lewaa', next to the suburb of Agouza, Giza, a police source told Egypt Independent on condition of anonymity.
The eight militants were killed while the police were carrying out a security raid that targeted them in Ard El Lewaa' with one of the militants executing a suicide bombing that led to the injury of two police officers, the source added.
"One of the militants carried out a suicide bombing that left two police officers injured. The suicide bombing took place while the other militants engaged in a shootout with the security forces during the raid," he explained.
No official statement from the Interior Ministry has been released on the incident or details on the affiliation of the targeted militants. The ministry's official media office was not available to comment.
The current Egyptian government is seeking to eliminate the Islamic State (IS) and other extremist groups through intensive security operations that are increasing in North Sinai. The border region is the base for numerous members of the IS affiliated group Sinai Province.
Since the ousting of Egypt's former Muslim Brotherhood President Mohamed Morsi in 2013 , Egyptian Armed Forces and other security forces have also engaged in violent confrontations with militant groups that are affiliated with the Brotherhood such as 'Lewaa El Thawra' and 'Hasm'.
Since 2014, when the local group Ansar Beit al Maqdis pledged allegiance to the Islamic State, there has been an uptick in attacks against the army and police forces in the tumultuous North Sinai.