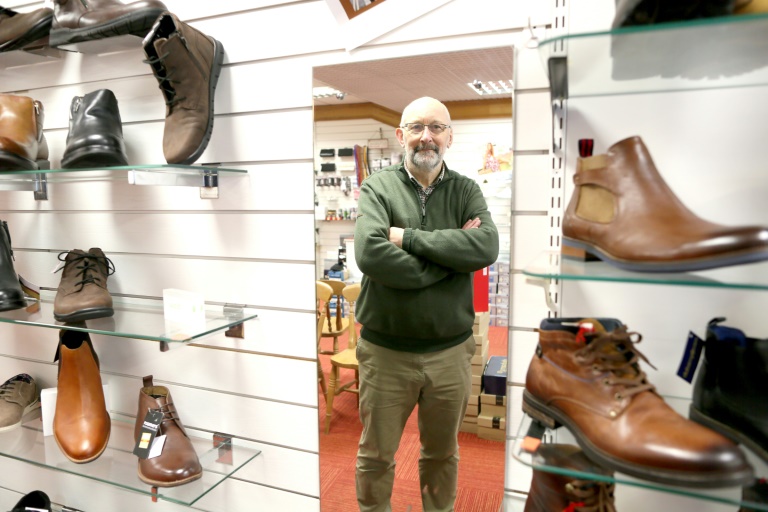 The prospect of a disorderly Brexit has brought back haunting memories in the small Irish border town of Monaghan, where the church spire still stands askew from a massive bomb blast 45 years ago.
"I've seen so many people die," said shopkeeper Macartan Kieran, 66.
"Death and pain and anguish, it's no way to go. It's no way to go."
If Britain crashes out of the European Union on March 29, townspeople fear the return of the "bad old days" when paramilitary violence was part of daily life.
A no-deal Brexit could lead to the return of border controls along the Irish frontier between the British province of Northern Ireland and the Republic of Ireland, an EU member state.
The same checkpoints bred public resentment and became a target for attacks during three decades of conflict that ended with a peace deal in 1998.
Kieran is a lifelong resident of Monaghan, one of four sites targeted by bombings on May 17, 1974, in which a total of 33 people and an unborn child were killed. It was the bloodiest day of the conflict known as "The Troubles".
One of the loyalist car bombs gutted the main street of Monaghan — claiming seven lives in the rural market town seven kilometres (four miles) from the border with Northern Ireland.
Kieran's shop windows were blown out by that blast. He rushed to the scene and saw the bodies of people he knew.
"The fear about a border coming back is that it's going to bring back unrest. It always brings up that stuff you don't want coming back," he said, standing before a modest glass and stone memorial to the dead.
"No, no, we don't need to go back to that…"
His voice trailed off — visibly shaken by his memories.
In the bustling offices of local newspaper the Northern Standard, veteran reporter Michael Fisher leafed through a stack of recent editions boasting of local business developments.
The front pages are a stark contrast to the musty copy of the 1974 edition following the bombing.
SAD SEVENTEENTH OF MAY was the big headline accompanied by photos of the shattered wreck of a car, a ruined pub, a frantic firefighter dousing the flames.
"I never saw anything as bad as what happened on that particular day," Fisher said.
"People here in Monaghan hope they've moved on considerably from those dark days," he said, but added that "Brexit has put a whole question mark over the issue now."