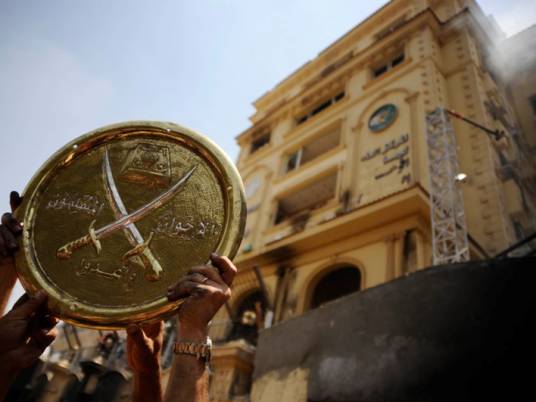 The Muslim Brotherhood condemned the beheadings of 21 Coptic Egyptians by the Islamist militant group Islamic State in Libya on Tuesday, saying President Abdel Fattah al-Sisi's government is fully responsible for the deaths.
"The Brotherhood, therefore, condemns the murder of Egyptian Christians in Libya, and condemns the murderers whatever the name of their group", the organization said in a statement. It then added that it, "Holds the coup leader and his allies in Libya fully responsible for being complicit in this crime," referring to President Sisi's role in the ousting of Brotherhood leader Mohamed Morsy from presidency in 2013.
The statement voiced fears that the executions would be used as a pretext by Sisi for military action in Libya "to help his ally, the failed coup leader Haftar, in the implementation of his plans to destroy Libya," the statement added, alluding to the general commander of the Libyan army Khalifa Haftar who is leading military operations against Islamist groups in Libya.
Coptic Christians had, to a large extent, opposed Morsy's government and supported his removal from office in 2013. Morsy's rule had been marked by occasional sectarian tensions which stoked Copts' fears of religious discrimination under Islamist political groups that dominated parliament at that time.