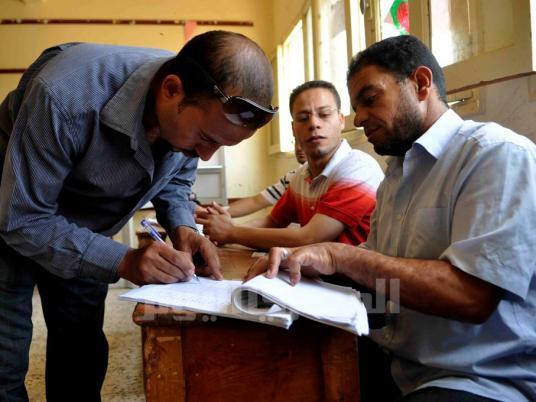 Independent candidates came out as the winners in student union elections at Kafr al-Sheikh University Wednesday, soundly beating representatives from the Muslim Brotherhood.
According to the preliminary results, independent candidates won every seat allocated to the faculties of physical education, special education, agriculture and arts. They also won 58 veterinary medicine, 65 engineering, 49 commerce and 45 science faculty seats.
Meanwhile, the Brotherhood candidates only managed to win five engineering, 15 commerce and 11 science seats.
The Brotherhood groups at universities have seen huge losses in recent student union elections all over Egypt. Observers believe the poor showing indicates the group's diminishing popularity, which could mean the Brotherhood's Freedom and Justice Party will also see its popularity decline in upcoming parliamentary elections.
The Brotherhood had reportedly seen earlier defeats at institutions in Cairo, Alexandria and Assiut.
In the past, universities provided a strong base of support for the Muslim Brotherhood during former President Hosni Mubarak's rule.
Now the Brotherhood is facing mounting political pressure to end ongoing unrest and accusations it is seeking total control of the state.
Edited translation from Al-Masry Al-Youm