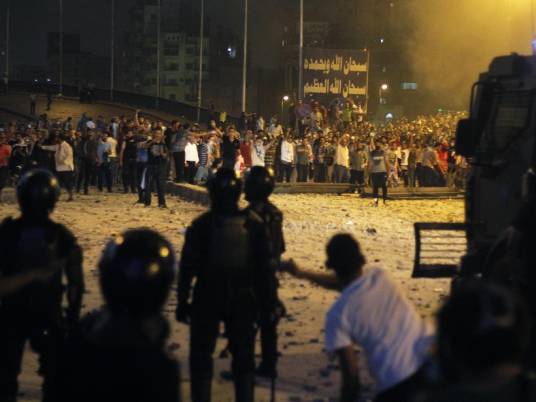 The Muslim Brotherhood has said that it will stage demonstrations it has dubbed "Martyrs" across Egypt on Tuesday.
The group demands retribution for the martyrs who were recently killed during demonstrations supporting ousted President Mohamed Morsy.
This comes one day after pro-Morsy protesters staged marches with symbolic coffins in front of Security Directorates around the country to protest the clashes that broke out on Nasr Road early Saturday between pro-Morsy protesters and security forces and which left dozens dead.
On the other hand, an association was formed for "the Families of Martyrs of the Republican Guard headquarters and Rabaa al-Adaweya massacres." The association made a list of figures they plan to sue before local courts and the International Criminal Tribunal for the deaths of peaceful demonstrators.
The list includes Defence Minister Abdel Fattah al-Sisi, Chief of Staff Sedqy Sobhy, Interim President Adly Mansour, Prime Minister Hazem al-Beblawy, and Interior Minister Mohamed Ibrahim, in addition to other
leaders in charge of national
security .
Edited translation from MENA